Rally for the Rescue Mission
On Saturday, July 22, Mercedes-Benz of Durham hosted it's first annual Rally for the Rescue Mission. In a joint effort with the Mercedes-Benz Club of America, Triangle Section and the Hurricane Region, Porsche Club of America, we raised $800 and received over $1200 in goods to donate to the Durham Rescue Mission.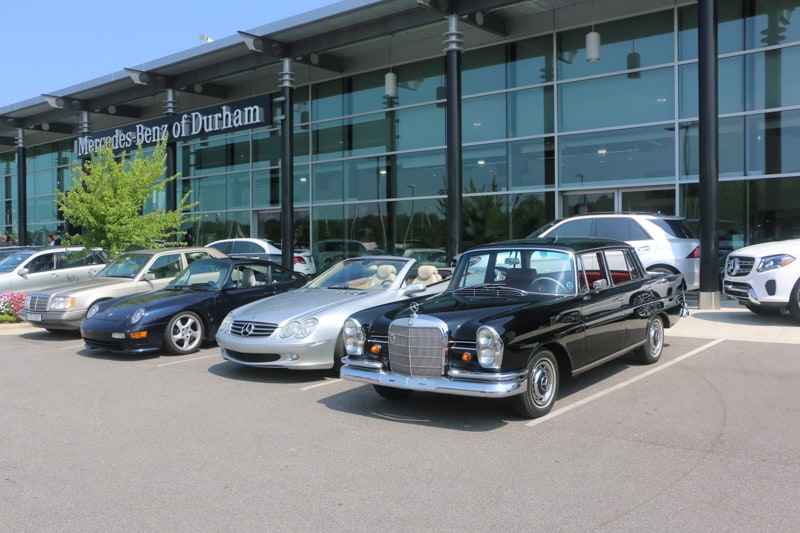 The event ran from 10am to 1pm on another sweltering North Carolina summer day. Both the Mercedes-Benz club and the Porsche club held poker runs, with the minimum requirement of providing a donation for the Rescue Mission. The runs ended at the Southpoint Auto Mall. What a turnout!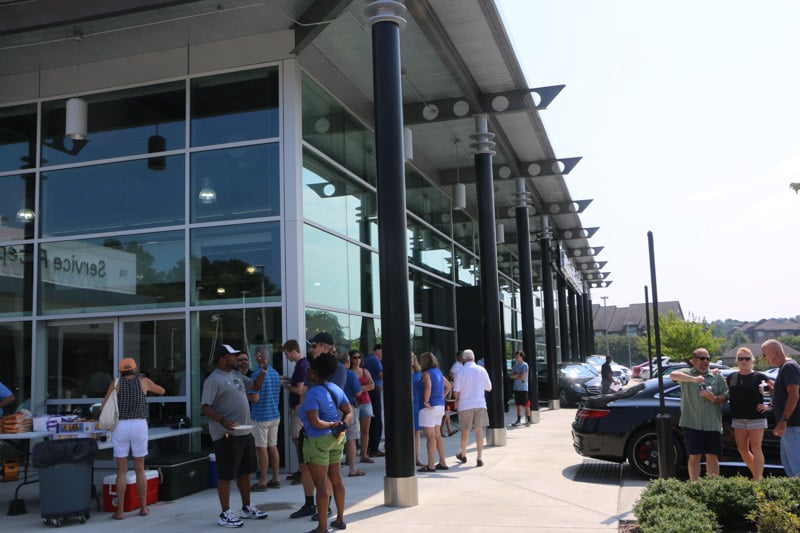 We had an estimated 100 people show up to check out some of the unique vehicles that made their way to our lot. In our showroom, we had a 1958 300 SL Roadster and a 1967 250 SE/C Coupe on display. Special thanks to Jeff Files and Tom Lewis for allowing us to admire their toys.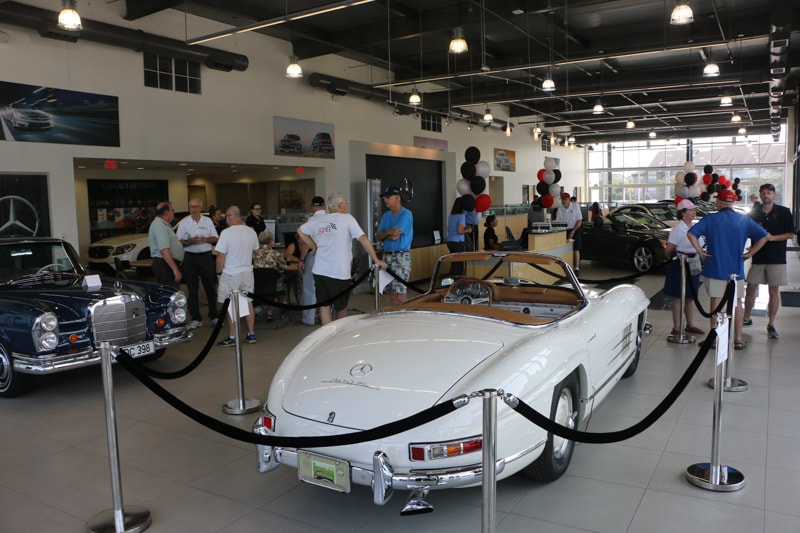 On Monday we packed up all of the donations and money and traveled to the Durham Rescue Mission's Main Street location. They were elated with the donations, noting that summer months are the hardest for them. Holidays are always great because so many people are in the giving spirit, but trying to drum up support in July is another story. We are glad we could assist them thorough this lean time.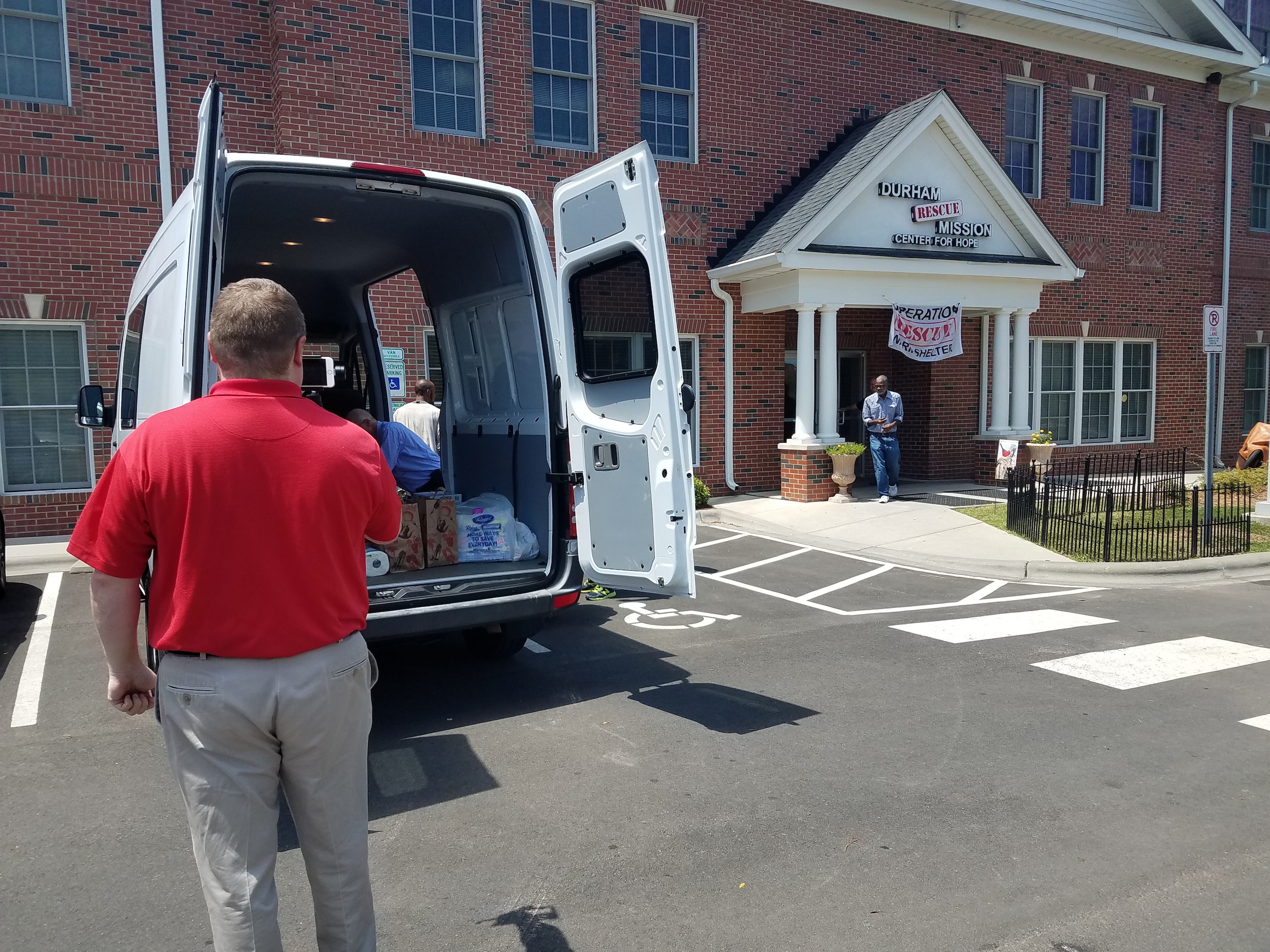 Something our leader, Rick Hendrick, likes to mention, is how important it is to "do the right thing." Teaming up with these local clubs to benefit the community is the something in which we know he can be proud.
Special thanks also to the local Corvette and Cars and Coffee community. They also came out and added to the wonderful pile of goodies. We would also like to thank our neighbors, Porsche Southpoint for donating a gift basket for our raffle.
Employee Bio: Doug Benton
Mercedes-Benz of Durham is proud to introduce our internal technician, Doug Benton.
Doug is a golfing enthusiast, to the point of obsession, some might say. Recently, Doug joined the Mercedes-Benz of Durham team in the Joe Lomax charity golf tournament hosted by Micheal and Son. We all got to witness to power of his pink shirt first hand. His golf game was OK, too.
Doug's primary role as the internal technician is to service any pre-owned vehicles before they hit the lot for sale. There is tremendous value in having someone dedicated to this position, and Doug is the perfect person for the job.
When Doug isn't at work, he's probably enjoying a concert or cheering on his favorite teams. He's a huge fan of Penn State, Duke and the Tennessee Titans.
But most of all, Doug loves golf.