Mercedes-Benz of Durham Auto Service Center: Serving Raleigh, Chapel Hill, Morrisville and Hillsborough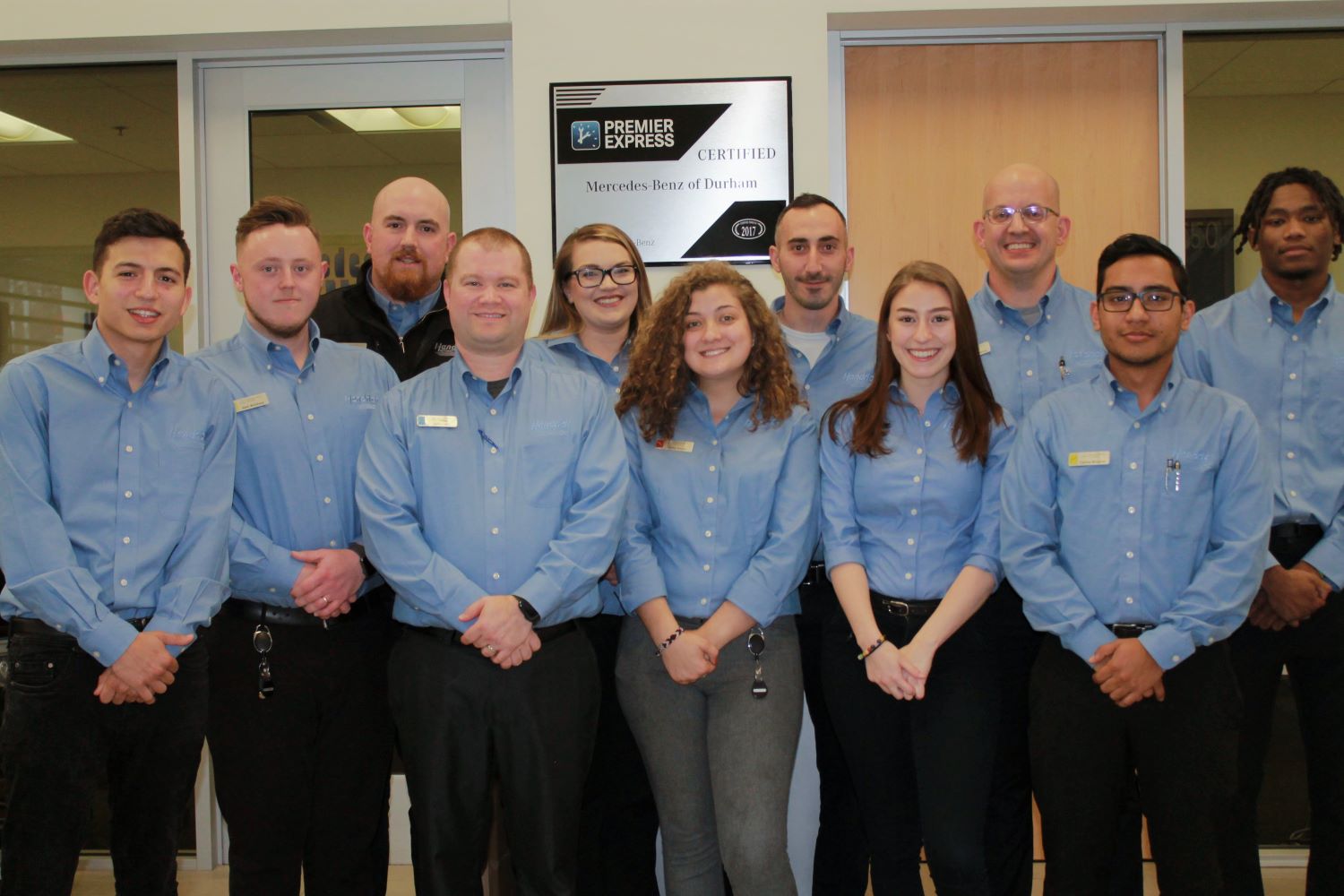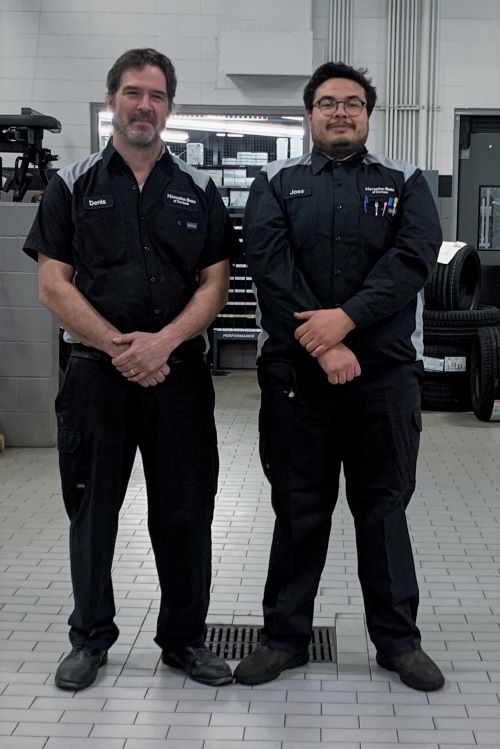 There are a variety of reasons drivers  from Durham, Raleigh and beyond trust  Mercedes-Benz of Durham to service  their vehicle. Maybe you need some  routine maintenance. Perhaps you're  looking to replace your muffler from an  accident, need an oil change or received  a notice concerning a recall. In any case,  our trained and confident automotive  experts are here to help. With years of  experience and authentic Mercedes-  Benz parts at  their disposal, rare are the  repairs they can't rectify with flying colors.
Ready to put us to work? Simply fill out  our online appointment form to get  started. With the help of Mercedes-Benz  of Durham, you can count on many  worry-free miles in your future.
While you wait, take advantage of all of the amenities we have to offer.  See for yourself what greater convenience is all about at Mercedes-Benz of Durham.
If you have any questions surrounding recent recalls on Mercedes-Benz products, you can inquire about these issues here.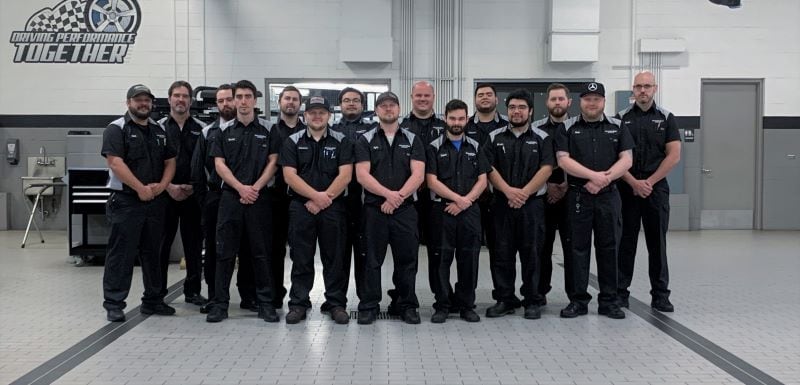 Sales
Monday - Saturday

9:00am-6:00pm

Sunday

Closed
Parts & Service
Monday - Friday

7:30am-6:00pm

Saturday

9:00am-5:00pm

Sunday

Closed
For Mercedes-Benz drivers in North Carolina, we are your destination for fast and easy visits for Service A and Service B* maintenance as recommended by the factory for 2009 and newer model years. Not sure when you need to schedule these services? Service A is recommended every 10,000 miles or every 1 year--whichever comes first--while Service B is recommended every 20,000 miles or every 2 years--again, whichever comes first. These visits include services like synthetic motor oil change, oil filter replacement, tire inflation check and correction, brake component inspection, reset maintenance counter. *All fluid level checks and corrections are dependent on factory-recommended service intervals for your vehicle's year and model. **Adhere to all required elements listed by model year and specific model as indicated on the corresponding service sheet for Mercedes-Benz Maintenance Systems in the USA. 
For your ease and convenience, we also offer the ability to schedule car service online--if you don't have time in your busy day to call us on the phone or visit our Mercedes-Benz Durham service center, simply log into your personalized account on the website and tell us a time that works for you.
*Price advertised for Service A/Service B includes all factory-required components. Please refer to your maintenance booklet for the complete list of factory-required services and details on the specific intervals for your vehicle's year and model.
* Actual time may vary based on certain external circumstances.
Your privacy is important to us.
Mercedes-Benz of Durham takes your privacy seriously and does not rent or sell your personal information to third parties without your consent. Read our privacy policy.